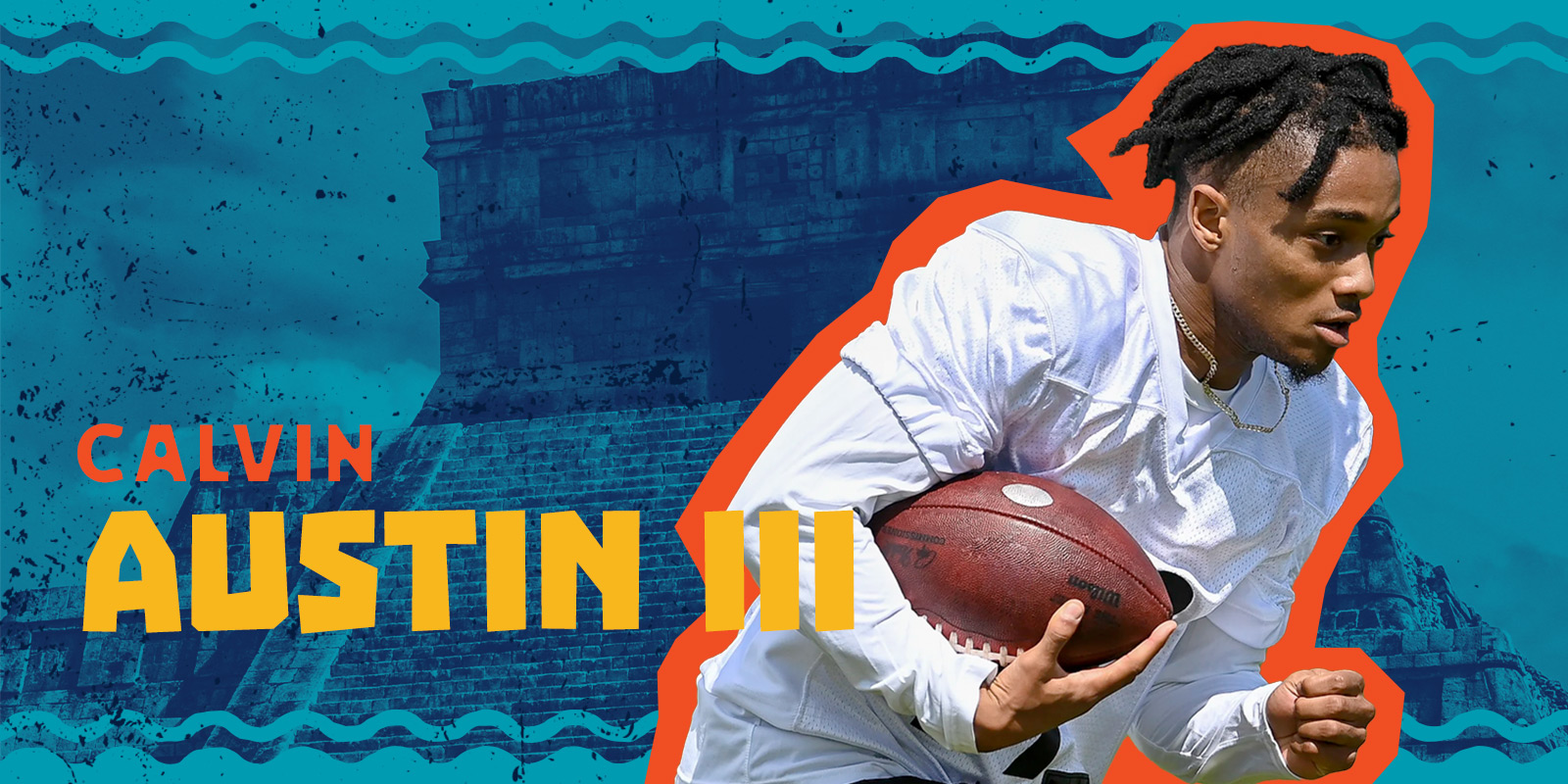 Calvin Austin: The Steelers' New Electrifying Playmaker
From his humble beginnings in Memphis, Tennessee, to becoming an important part of the future for the iconic Pittsburgh Steelers, Calvin Austin's story is an inspiration to NFL fans everywhere. Let's meet this dynamic young player and take a closer look at what makes this wide receiver so fun to watch.
The Pre-Steelers Years
Calvin Austin III was born and raised in Memphis, Tennessee, in a family with four sisters. His mother and father played a central role in his development as a young man and football player by instilling the values of hard work and perseverance — qualities that have served him well throughout the early years of his football career.
Austin started turning heads as a high school football star at Harding Academy in Memphis. His skills on the field made him a standout player during his teenage years, earning him numerous accolades and awards. His performances caught the attention of college scouts, setting the stage for an illustrious NCAA football career.
Becoming a College Standout
Despite his high school success, Austin still had to prove himself when he joined the University of Memphis football team. Initially a walk-on player, Austin had to earn a scholarship and a place on the team. Yet, like most great players, the struggle only fueled his determination to succeed.
In 2019, Austin's hard work finally paid off when he earned his position as a key player for the Memphis Tigers. He achieved multiple All-AAC selections and broke school records as he showcased his exceptional talent on the field. His senior year saw him make 74 receptions for 1,149 yards, earning him a well-deserved spot in the 2022 Senior Pro Bowl.
Targeted by the Pittsburgh Steelers
As his college career drew to an end, Austin set his sights on the National Football League. His impressive pre-draft performances at the NFL Combine and Pro Day events boosted his standing as a potential pro player.
Even as one of the smaller players in that year's draft, Austin caught everyone's attention with his lightning-fast speed and amazing jumping ability, placing him in the top three performers that year among wide receivers.
Height: 5 feet and 7 ¾ inches
Speed: 4.32 seconds in the 40-yard dash
Vertical: 11 feet and 3 inches in the broad jump
When the Pittsburgh Steelers selected Austin in the fourth round of the 2022 NFL draft (138th overall), the enthusiasm among the Steelers fan base was real.
The coaches view him as a player who can make a significant impact on the team with his speed, agility, and outstanding receiving abilities. His hands and route-running skills enable him to create separation from defenders, making him a valuable target for his quarterbacks. Austin also contributes on special teams with his skills as a punt and kick returner.
The Future Is Now for Calvin Austin III
Calvin Austin III's journey to the NFL has been one of hard work, determination, and overcoming adversity. As an up-and-coming player with the Steelers, his coaches and teammates are excited about the potential impact he will have on the team.
Pittsburgh Steelers fans are excited, too! We look forward to witnessing this rising star continue to grow and develop as a player, bringing optimism and intensity to Steeler Nation for years to come.
Welcome Aboard, Calvin Austin III!
The Legends of Pittsburgh Vacation is excited to welcome Calvin Austin III to our 2024 lineup!