Mini-Bowling with a Player
With Tre Norwood and James Daniels
$199 per person
Have fun with fans and players at the brand new Bowling Bar. Enjoy cold drinks and snacks while you plan your next strike with your favorite player.
Lengedary Beach Party
$249 per person*
Includes:
All you can eat buffet
Unlimited open bar with mix drinks/beers/wine/soft drinks/water/rum punch/fruit punch
Unlimited non-alcoholic beverages, beach chairs, and umbrellas
Beach Olympics games with players
$299 per person*
You and 5-8 other guests will have a player sit at your table for dinner! Includes group photo and autographed item from player.
Escape Room with a Player
With Dwayne Woodruff
$199 per person*
Work together with your team to uncover hidden clues, solve mind bending teasers, and work out bewildering puzzles. The timer's set to 60 minutes.
Laser Tag with a Player
With Duval Love and Barry Foster
$199 per person
Space combat, within a maze with a galactic jungle. What are you waiting for? Come and enjoy this incredible experience.
Golf Outing
If you love to golf you won't want to miss our Legends charity golf outing with Dermontti Dawson, Merril Hoge, Santonio Holmes and Robert Golden including breathtaking Dominican landscapes full of native flora and fauna. The Hard Rock Golf Club at Cana Bay hosts 18 holes of championship golf designed by Nicklaus Golf.
Sunday, March 19th 6:50 AM Tee time

Luncheon to follow with inspirational talk from Robert Golden
Swag Bag
Choose to golf in a foursome with Dermontti Dawson, Merril Hoge, Robert Golden or Santonio Holmes.
$499 per person green fees.
Optional club rental $50 p/p
Proceeds benefit Golden Charter Academy
Sponsored by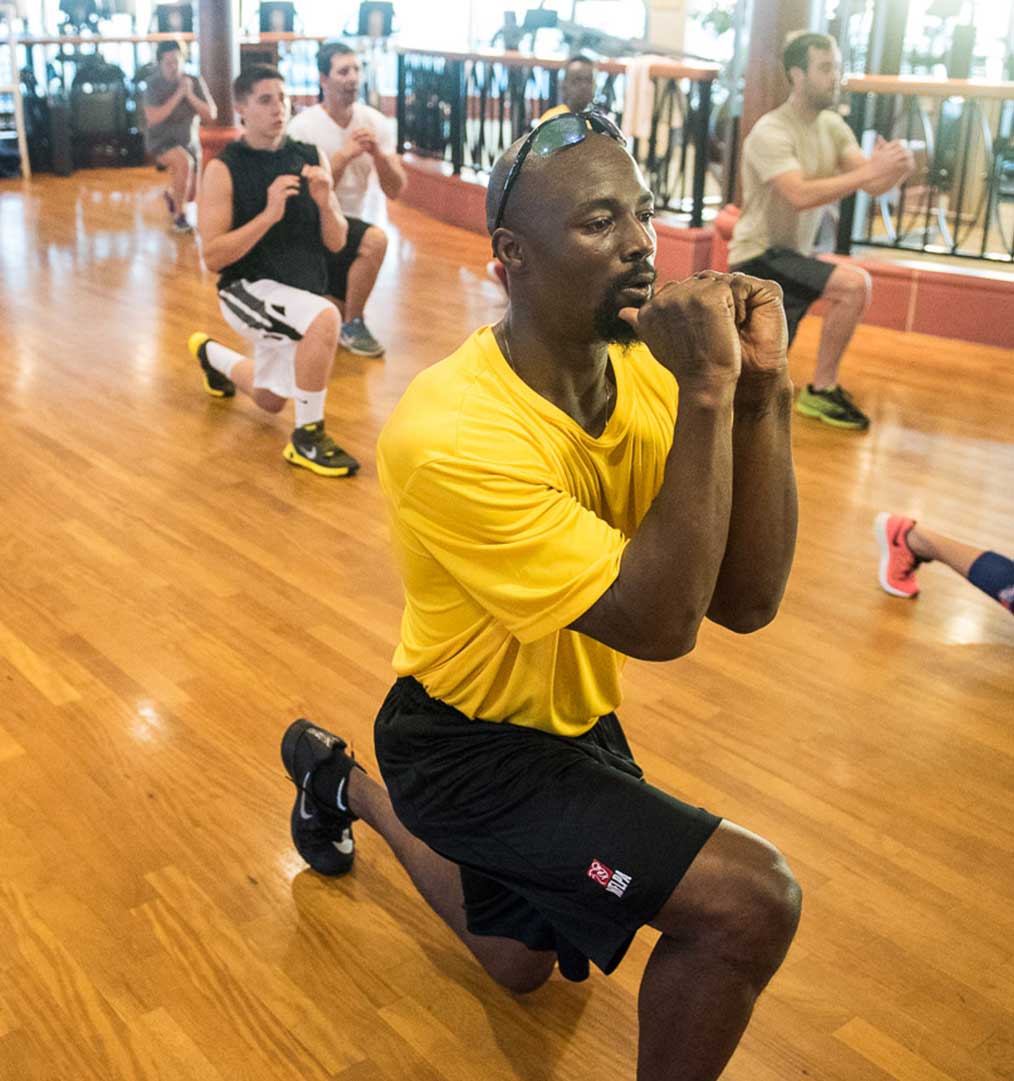 $89 per person*
Have fun participating in a guided "All Level" YOGA class with player.
Mini Golf with a Player
With Jaylen Warren and Christian Kuntz
$99 per person*
Looking for an experience your family will remember forever? Join a Legend for a competitive and laughter filled round of mini golf. Loser buys burgers and fries and root beer floats or milk shakes after mini golf. Just kidding—it's on us whether you win or lose! Be one of 12 people to tee off on this amazing experience.
$399 per person*
Limited to one signature per player/ per pass. If you wish to receive multiple autographs from each player, you can purchase additional passes. Please review the Autograph Policy.
*One pass is included in Silver Package and above. All guests, Entrance Package and above, may purchase a pass.