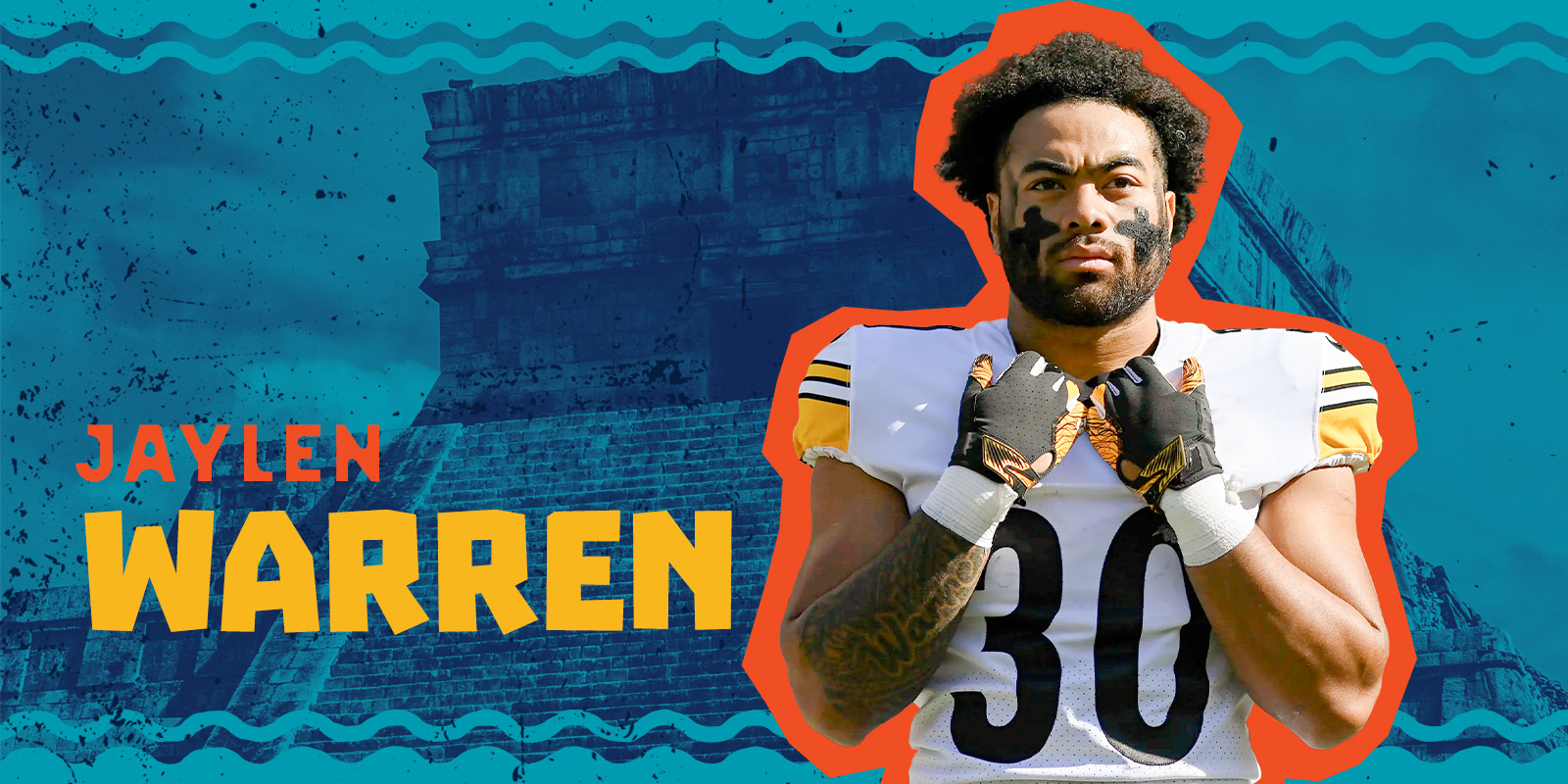 Jaylen Warren: Steelers' Young Powerhouse Running Back
NFL teams are always looking for players who can make waves. Jaylen Warren did just that in college, and expectations are high that he'll be doing more of that on a professional level with the Pittsburgh Steelers.
The Road to the NFL
Born and raised in Salt Lake City, Utah, Jaylen Warren grew up with an unquenchable love for football. He developed his skills at East High School, where he displayed exceptional talent as a running back. Warren's impressive high school career earned him numerous scholarship offers, and he ended up staying close to home and playing for Utah State University.
After two productive years at Utah State, Warren decided he wanted to play at an even higher level and transferred to Oklahoma State University. While at OSU, he racked up impressive statistics and earned All–Big 12 Honorable Mention honors.
Steelers Sign Jaylen Warren
Although Warren wasn't selected in the 2021 NFL Draft, several teams recognized his potential, and he received multiple offers as an undrafted free agent. The Pittsburgh Steelers signed him shortly after the draft concluded. Both Warren and the Steelers organization expressed excitement about the opportunity for him to join the team and make an impact on the field.
As a member of the Steelers, Warren will have the opportunity to compete for a starting position and support established players on the team. His hard work, dedication, and skills could make him a valuable asset to the Steelers' offense.
Jaylen Warren's physical attributes should work to his advantage. At 5'8" and 216 pounds, he is a strong and powerful runner with outstanding balance and agility, with a knack for breaking tackles and gaining extra yards after contact. He is well-known for his dedication to improvement and being the best player he can be.
The Man Behind the Player
When he's not on the football field, Warren enjoys spending time with family and friends, pursuing outdoor activities, and exploring new hobbies. He is also passionate about giving back to his community and has been involved in various charitable endeavors throughout his football career. He recognizes the importance of using his platform as a professional athlete to make a positive impact on others, especially younger players.
Pittsburgh Steelers #30
With two years of pro play under his belt, the future is bright for Jaylen Warren as he continues his NFL career with the Pittsburgh Steelers. His talent, work ethic, and determination have earned him a legitimate opportunity to be a true competitor in professional football. It's no wonder CBSSports singled out Warren as a player who "can be a star."
Steelers fans are excited to have Jaylen Warren on their beloved team and look forward to seeing the impact he will have on the field. With his skills and commitment, he has the potential to become a key contributor to Pittsburgh's success in the years to come.
Welcome Aboard Jaylen Warren!
Join Jaylen Warren and his Pittsburgh Steelers teammates and alumni on the 2024 Legends of Pittsburgh Cruise!