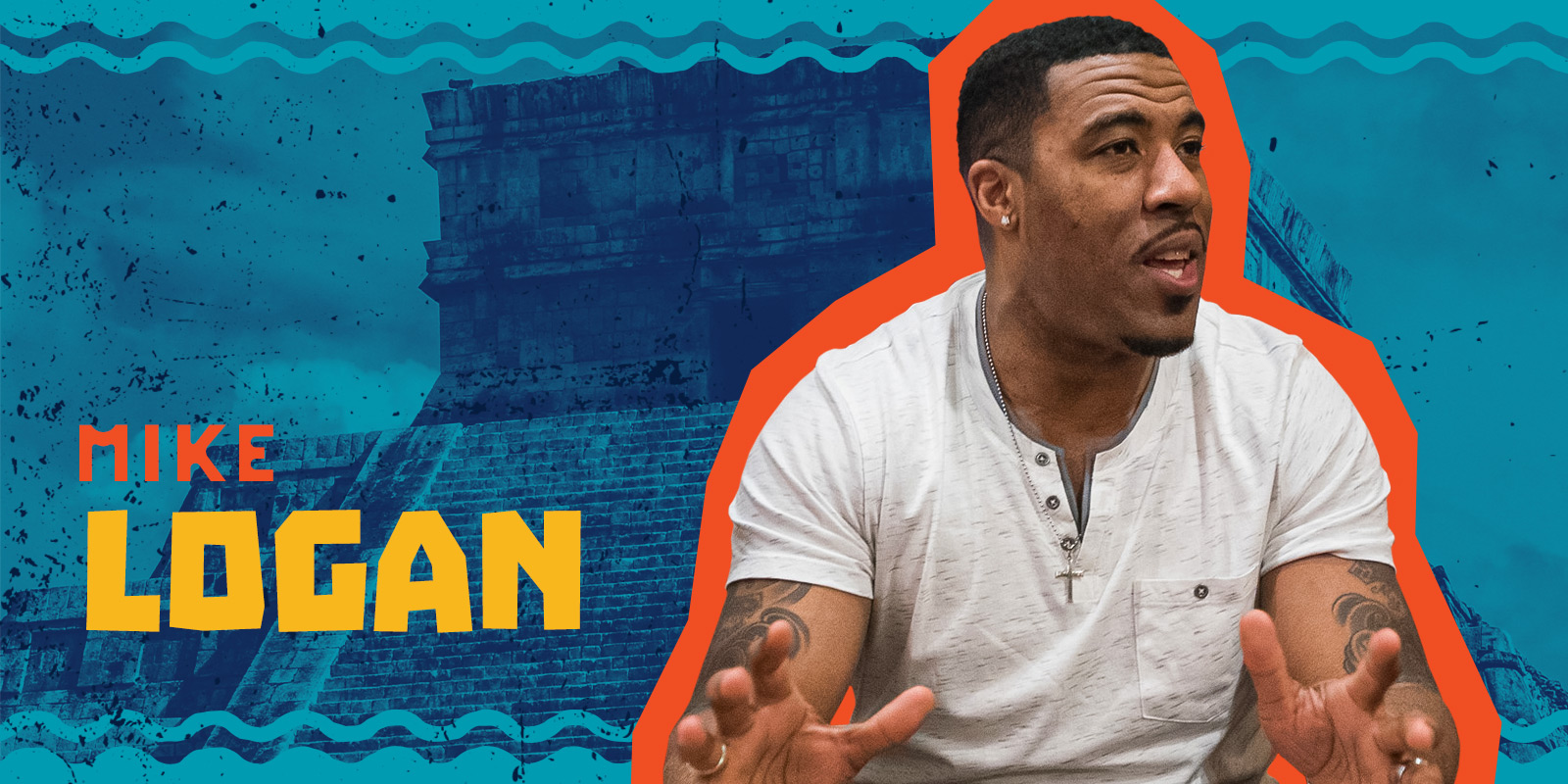 Mike Logan: Safety Made of Steel
It takes a certain level of courage to stare down the enemy and be able to read their movements for the sake of defending the endzone. The greatest NFL safeties must be fast on their feet and be able to think quickly with a sharp mind to read the opponent's plays before they can even begin — a skill few players can claim to possess. 
Mike Logan built a football legacy with exactly those skills, winning games while inspiring the next generation of NFL players. 
Impact From the Get-Go
A Pittsburgh native, Logan left his mark on every team he played for throughout his successful football career. Having started his football journey to fame at McKeesport Arena High School, WPIAL (Western Pennsylvania Interscholastic League) coach George Smith instilled hard work and determination into him from a young age. Logan excelled on the high school field, catching the attention of West Virginia University.
Mike Logan's WVU Career
At WVU, Logan made his mark almost immediately. During his time as a Mountaineer, he accomplished impressive statistics:
He played in 37 total games and started in 22 
Had a career-best nine tackles in a 21-0 win over Pitt in 1995
He was named to the Football News all-conference team during his senior year
Finished his college career ranked in the top ten players of WVU history
Named WVU's top special teams player and received the Scott Shirley Award in 1993
Due to his intensity on the field, Logan received the Gridiron Gladiator Award in 1996
Joining the Steelers Defense 
Logan got his NFL start with the Jacksonville Jaguars in 1997 as a second-round draft pick. Upon graduating from West Virginia University, Mike showed off his quick thinking and agility on the field, turning him into a fast fan favorite. Logan's determination showed in his constant efforts to improve despite injuries. 
Logan joined the Steelers in 2001, thrilled to have the chance to play with his favorite childhood team. He was a physical safety known for his ability to make big plays and reliable tackling skills. He started all 16 games during the Steelers' Super Bowl season in 2005, recording 94 tackles, 2 interceptions, and 2 sacks. 
Among the highs (winning a Super Bowl championship) and lows (being placed on injured reserve in 2004), here are some key highlights from Logan's NFL career:
Finished his time with the Jacksonville Jaguars with a personal best of 60 tackles in 2000
Hit a career-high of 94 tackles with the Steelers in 2003
Earned a championship ring with a Super Bowl XL victory in 2006
Rather than take a trip to Disney World after his Super Bowl win, Logan preferred a trip to Kennywood in his hometown
Life After the NFL
After retiring from the Steelers in 2006, Logan remained in Pittsburgh and transitioned into radio. Logan co-hosted the afternoon show "The Drive with Paulsen, Logan & Mack" on 1250 ESPN Radio with Scott Paulsen and Chris Mack. The show ran until the station shut down in September 2010. 
Mike Logan shows tremendous passion and talent in football, whether on or off the field. Not only has Logan been inducted into the West Virginia University Hall of Fame in 2014, but he was also able to share the number 31 with his football hero Donnie Shell. Mike Logan is living proof that hard work can lead to dreams coming true. 
Welcome Aboard, Mike Logan!
The Legends of Pittsburgh Vacation is excited to welcome Mike Logan to our 2024 lineup!