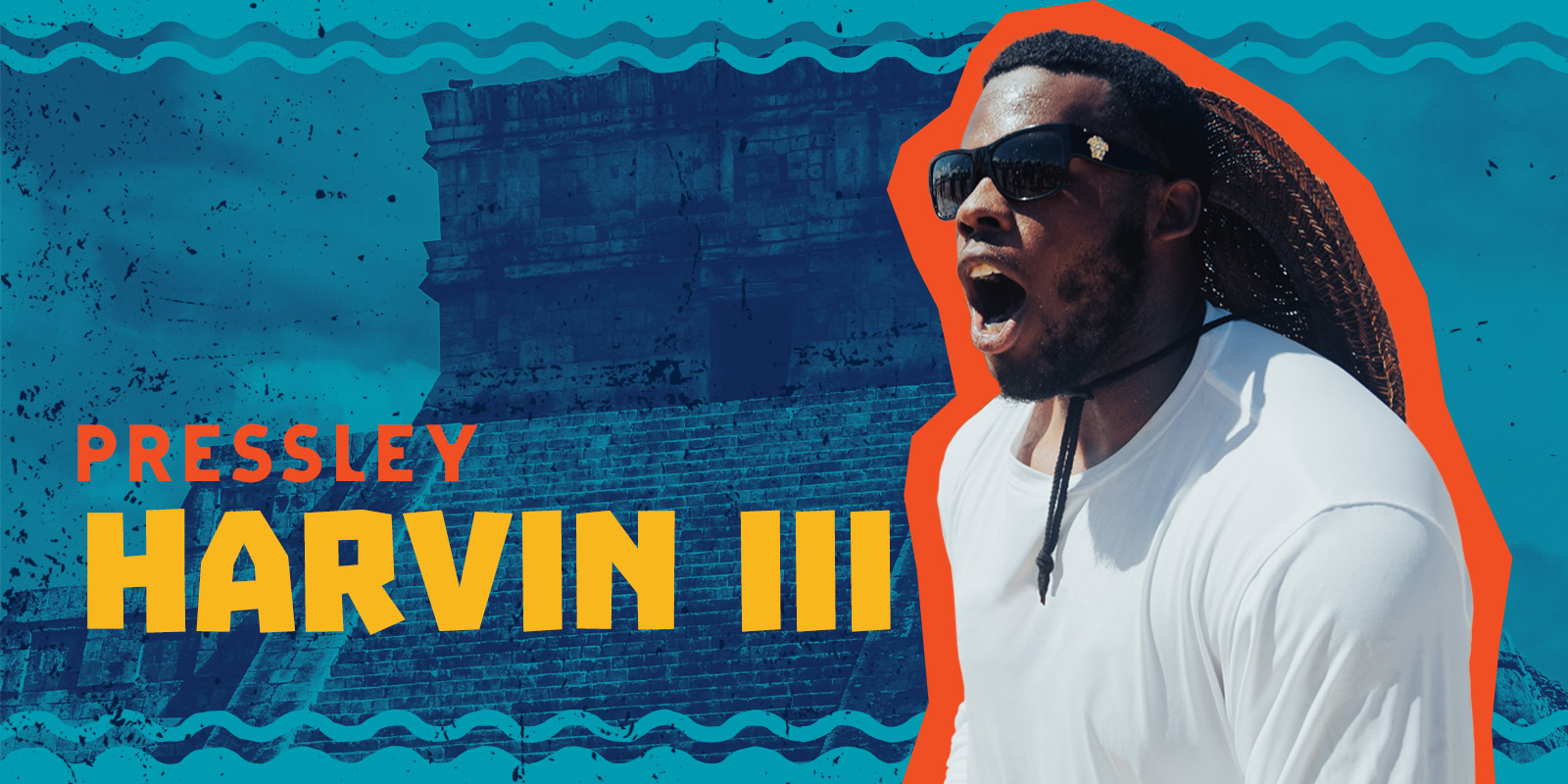 Pressley Harvin III: Pittsburgh Steelers' New Punting Sensation
Pittsburgh Steelers fans are always excited to see fresh talent join their team's ranks. Pressley Harvin III, the team's punter, is one of those players. Harvin's college career was impressive, and his arrival in the NFL in 2021 is one that Steelers devotees were very excited about.
A Persistent Passion for Pigskin
A native of Alcolu, South Carolina, Harvin grew up with a love for football. He showcased his natural skills on the field at Sumter High School where he found a passion for punting. During his high school football career, he earned numerous awards and recognitions, including being named to all-state and all-region teams multiple times.
Harvin's masterful performance caught the attention of college recruiters. He received offers from several schools but ultimately decided to commit to Georgia Tech, a decision that would prove beneficial for his development as a punter.
A Consistent College Career
As a freshman with the Yellow Jackets, Harvin made an immediate impact on the team. He played in all 11 games in 2017 and ranked fourth in the ACC with an average of 44.1 yards per punt. He was named to ESPN's Freshman All-America Team.
Harvin's sophomore and junior years saw continued growth and improvement in his punting abilities. He set various records at Georgia Tech, including the highest career punting average in school history (43.6 yards per punt). He also holds the record for the longest punt in school history — a massive 70-yard kick against Miami in 2020. His exceptional punting abilities earned him the prestigious 2020 Ray Guy Award as the nation's top collegiate punter.
The Steelers' Promising Pro Punter
In the 2021 NFL Draft, Pittsburgh selected Harvin in the seventh round with the 254th overall pick. The addition of Harvin to the Steelers roster has been met with enthusiasm from both fans and sports writers. His strong leg and ability to control field position are undoubtedly an asset for the team as they look to improve their special teams' play.
Harvin made his debut in week 1 of the 2021 during a game against Buffalo. Only two years in, Harvin is already making an impact. Just check out his performance so far:
• 32 games played for the Steelers
• 129 punts for 6,054 yards
• 43.6 punt yard average
• 45 punts landed inside the 20-yard line
Expectations are high for the young punter. His consistent improvement throughout his college career bodes well for his future with the Steelers. Fans can look forward to seeing Harvin's powerful leg in action as he helps the team control field position and achieve success on the gridiron.
Life Outside the Steelers
In addition to his love for football, Harvin is passionate about music. He enjoys playing various instruments, including the piano, saxophone, and drums. This zeal for music has helped him develop a strong work ethic and discipline that can be seen on the field, as well.
Pressley is also dedicated to giving back to his community, including his support of the American Kidney Foundation (his father, Pressley Harvin Jr. struggled with kidney problems for most of his life). He has been involved in various community service initiatives throughout his life, demonstrating his commitment to making a positive impact off the field.
As fans, we can't wait to see the continued impact Pressley Harvin III will have on the Steelers!
Welcome Aboard Pressley Harvin III!
The Legends of Pittsburgh Vacation is excited to welcome Pressley Harvin III to our 2024 lineup!