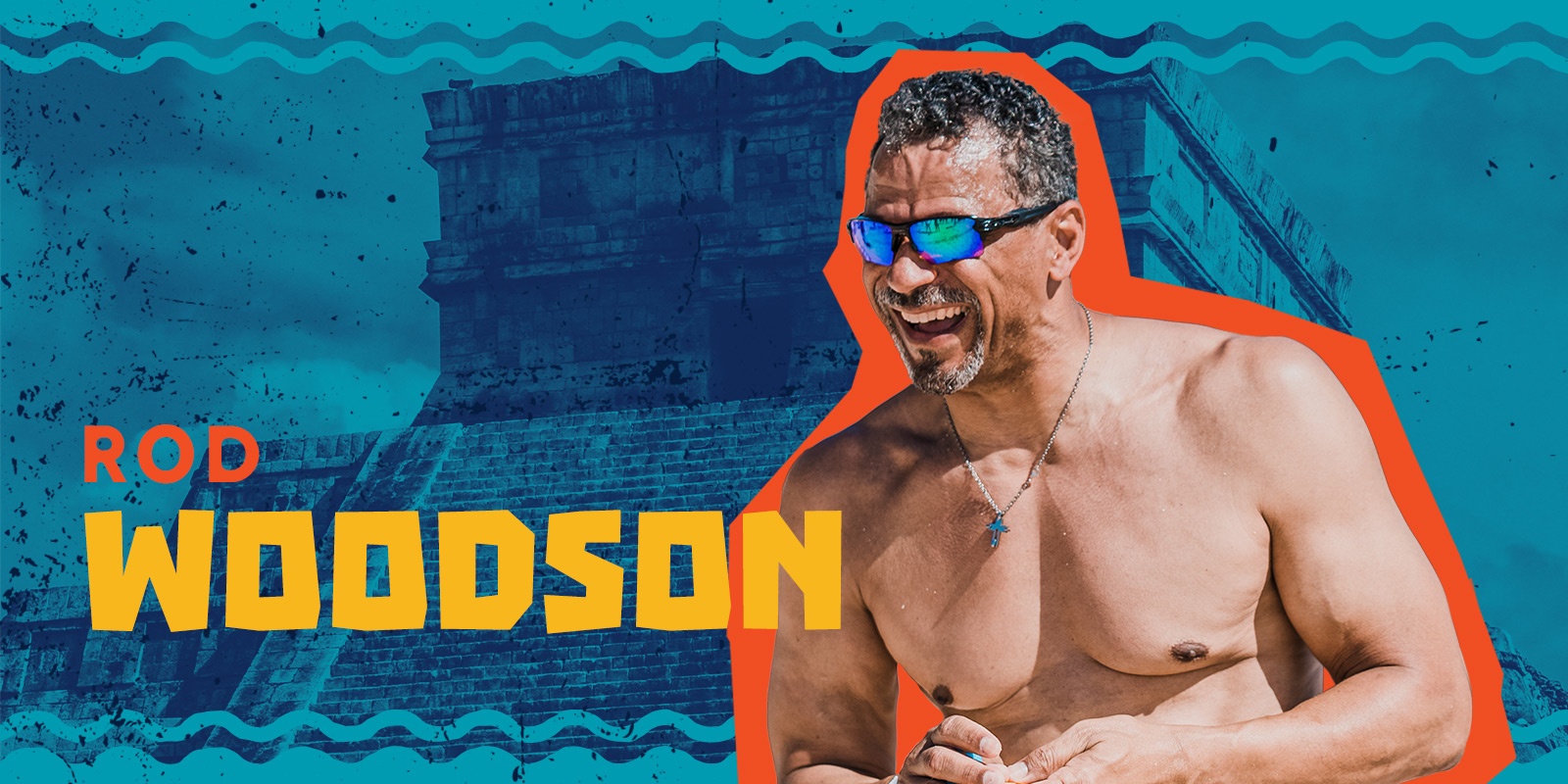 Rod Woodson: The Steelers' Need for Speed
Hailing from Fort Wayne, Indiana, NFL powerhouse Roderick (Rod) Woodson left an impact on the sport thanks to his 17 total seasons with some of America's favorite teams. This expert cornerback-turned-safety's career is filled with success, and it all started with the Pittsburgh Steelers.
Whether he was on or off the field, Rod Woodson exemplifies the qualifications of being a true Steelers Legend.
Sprinting to the NFL
Rod Woodson came to the Steelers as a former track star from Purdue University. During his time at Purdue, Rod earned 5 Big Ten championships as well as qualified for the Olympic Trials in 1984. Woodson held the NCAA record for the 60-meter hurdles for ten years.
All-Star From the Start
Rod Woodson made a name for himself in his very first season in the NFL. Even as a rookie, Woodson was able to take his experience as a track athlete and apply it to the field.
Some of Rod's rookie successes include:
October 28, 1987: Woodson signed with the
Pittsburgh Steelers for a four-year contract
November 8, 1987: Woodson debuts with his first victory against the Kansas City Chiefs
November 22, 1987: First career interception during a game with the Bengals
Woodson concluded his rookie season with 20 combined tackles, 135 yards for punt returns, and 29 yards for kick returns
Ten Seasons of Steelers Excellence
Throughout his time with the Steelers, Woodson showed year after year that he was a true force of nature with his fast feet and strong mind. Between playing as a cornerback and safety, Rod showed extreme prowess and added significantly to the team's defensive legacy.
Woodson's career highlights with the Steelers speak to both his talent and dedication to the team.
NFL Defensive Player of the Year 1993
First-Team All-Pro 1989, 1990, and 1992-1994
NFL's 75th Anniversary Team
Second-Team All-Pro 1991 and 1996
Pro Bowl 1989-1994 and 1996
Pittsburgh Steelers All-Time Team
Pittsburgh Pro Football Hall of Fame
NFL record for most career interceptions returned for a touchdown (12)
Beyond the Steelers
After becoming a free agent in 1996, Woodson went on to play for teams such as the San Fransisco 49ers, Baltimore Ravens, and the Oakland Raiders.
With his ten seasons of experience from the Steelers, Rod Woodson was able to apply his skills to further his long-term NFL career, including feats such as:
Super Bowl XXXV Champion with the Baltimore Ravens
First-Team All-Pro 2002
Second-Team All-Pro 2000
NFL Interception Leader 1999 and 2002
NFL 1990's All-Decade Team
NFL 100th Anniversary All-Time Team
Woodson stayed involved with the NFL even after concluding his time as a player. With more than 16 years of experience as a pro, Rod has taken his skills to a new level by coaching teams in different capacities. Between 2010 and 2017, Rod coached for a variety of teams from the Bengals, Broncos, and the Raiders. Woodson also was the head coach for the XFL's Vegas Vipers from 2022-2023.
Welcome Aboard, Rod Woodson!
The Legends of Pittsburgh Vacation is excited to welcome Rod Woodson to our 2024 lineup!